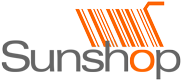 Your cart is currently empty
About Us
IPT is committed to bringing you the finest rebuilt high performance and racing transmissions in the industry, custom high stall torque converters, shift kits and state of the art performance transmission parts, upgrades and components.

At IPT we strive to be the world leader in every category - from late model domestic truck and passenger car automatics to import high performance and race transmissions.

All of our components and transmissions are proven on the street and on the drag strip - IPT always gives you the competitive edge.

Please browse our site to explore our online catalog of innovative high performance products, transmission technical information articles and one of the only performance automatic transmission discussion forums on the web.

We happily ship World-wide - please contact us for details on your location!