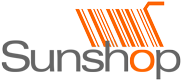 Your cart is currently empty
IPT End Clutch Kit - DSM | Mitsubishi
IPT Performance DSM | Mitsubishi End Clutch Kit
For Mitsubishi / DSM applications- W4A33, F4A33, F4A21,23,23 and KM175 Series transmissions.
The New and Improved End Cluch Kit now utilizes a brand new Raybestos high static friction material.
The material is a revolutionary, state-of-the-art paper that measurably increases clutch pack performance and durability.
The major benefits of high static are: Enhanced performance, Increased durability, Smooth, yet quick engagements, Outperforms OE materials by as much as 30%.
Improved performance as the power increases, Perfect for heavy duty vehicles or high stress applications. Kit includes all necessary seals and gaskets.
Currently there are no reviews for this product. Share your opinion with others, be the first to write a review.