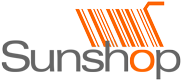 Your cart is currently empty
IPT End Clutch Kit - DSM | Mitsubishi
IPT Performance DSM | Mitsubishi End Clutch Kit
For Mitsubishi / DSM applications- W4A33, F4A33, F4A21,23,23 and KM175 Series transmissions.
The New and Improved End Cluch Kit now utilizes a brand new Raybestos high static friction material.
The material is a revolutionary, state-of-the-art paper that measurably increases clutch pack performance and durability.
The major benefits of high static are: Enhanced performance, Increased durability, Smooth, yet quick engagements, Outperforms OE materials by as much as 30%.
Improved performance as the power increases, Perfect for heavy duty vehicles or high stress applications. Kit includes all necessary seals and gaskets.
I ordered the end clutches on Saturday with Monday being memorial day and still received the clutches on Thursday.Wow i was super impressed on the fast service you guys rock !i highly recomend you buy from them. only bad thing was i order some decals and they where out of them but no big deal i just wanted to put them on my car to promote there shop thanks again guys and when my tranmission ever goes out ill be having you rebuild me one. If you do get decals please send me some.