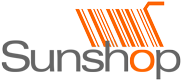 Your cart is currently empty
Automatic/Manual Shift Box 90-99 Eclipse and Talon Auto
Take full control of your shift points in your automatic DSM with this shift box!
These shift boxes are designed and tested to extensive measures to ensure quality products. This shift box has a few features you will not find in most of the ones other people may make. We have implemented 2 buttons, one for gear up and one for gear down to let you shift easily without having to remember what switch to flip next. A digital display is above the buttons to indicate what gear you are in for low light conditions.
The entire box is designed to fit in your hand and can be easily placed in small areas out of your way when you want to drive normally. You can also turn off the shift box to allow your transmission to shift normally with just a flip of a switch! For 2g's, we can mount the switch outside the box allowing the box to fit in the compartment behind your shifter.
And for the best part of all, there is an external jack allowing you to plug in external shifters to the shift box! This means you can add paddle shifters, a straight shifter and much more!
this is a great item to get for your 2g dsm!!! i used it on my previous 2g build and i was very happy on the instant shifting, so happy i bough another one for my new build!