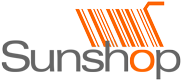 Your cart is currently empty
AB60 Upgraded Modified Valve Body- Toyota AB60F and AB60E *If you cannot find a shift kit for your Tundra, LX570 AB60F or AB60E click here!*
The fact is that there is no shift kit available for most Toyota transmissions! We are able to modify and upgrade the AB60 valve body for high performance operation.
Fits LX570, Tundra, Sequoia, etc. 5.7L with AB60F and AB60E transmission
These are the same modifications that are included in our line of performance transmissions. Experience the change from mild to wild!
*Fixes, prevents, cures code P0740, P0741, P2757 torque converter clutch slip, shudder, torque converter malfunction and torque converter clutch circuit or stuck off codes, as long as the torque converter clutch is still in reasonably good condition.
*May fix / aid with P2714 Pressure control solenoid 'D' performance/stuck off and P0756 shift solenoid 'B' performance.
*Please note: when sending your component to IPT to be reworked normal turnaround time is 24-48 hours at our shop.
For an exchange modified valve body to receive core deposit refund we must receive a properly functioning valve body in good condition. Also note, core exchange valve bodies for AB60 are shipped without solenoids, you must change over your existing ones to the valve body that you receive from us.

Currently there are no reviews for this product. Share your opinion with others, be the first to write a review.