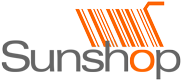 Your cart is currently empty
Porsche 722.6 / Porsche A9731 Tiptronic Transfer Case/Tail Housing Gasket Set- 911, 996, 997 (balancer case)
Porsche 722.6 Transfer Case/Tail Housing Gasket Set. As of now, these gaskets are unavailable from the o.e.m. or aftermarket but we have them!
These are made to the correct thickness to maintain proper bearing preload. Set of two to service one vehicle. * Porsche A9731 / G9731
* Tech Note: Gaskets of the correct thickness are required to properly perform this repair, use of sealant only will result in improper bearing preload and may cause rapid and severe damage to the gearbox and to components not available from the O.E.M. or the aftermarket.
Fits all Porsche with 722.6 Tipronic, 2wd and awd, 911, 996, 997

Services the following Porsche designations, as well as others not yet listed:
7222702400, 7222702301X, 7222702400X, 7222501202, A9731, G9731, A9610

Additional Installation Information:
This gasket set fits ALL Porsche with 722.6 Auto- both All and 2 wheel drive.
Torque specifications are not published to our knowledge- this is our recommendation:
•Transfer Case Bolts (Torx T-45) 22 ft.-lbs. (blue loctite is recommended)
•Through Bolt (8mm Allen Head) 38 ft-lbs (blue or red loctite recommended)
•Output Flange Nut (30mm 12 point) 95 m-120 ft-lbs (red loctite recommended)
Currently there are no reviews for this product. Share your opinion with others, be the first to write a review.